Ballamaddrel Artists' Studios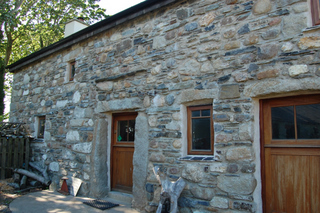 Stage 1. Farm House conversion and renovation. Lime pointed.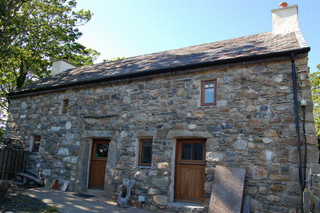 Stone left unrendered on the front.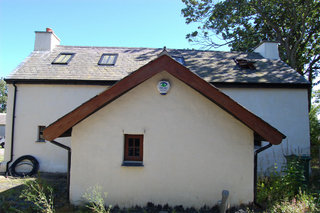 Lime pointed and rendered on all other walls.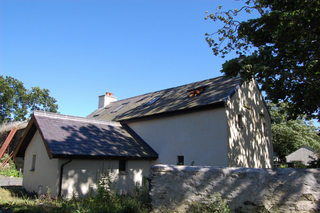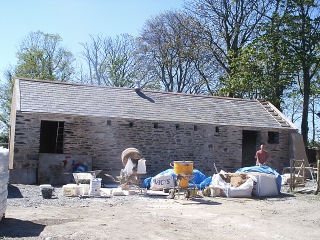 Stage 2. Work commencing on stone barn.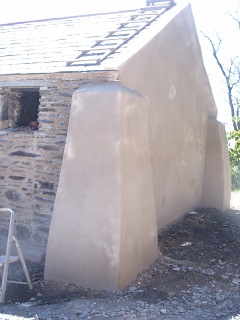 Gable end lime pointed and rendered.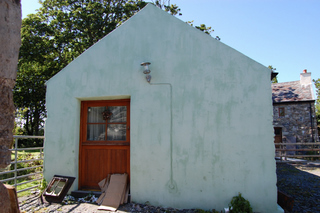 Pigmented lime wash.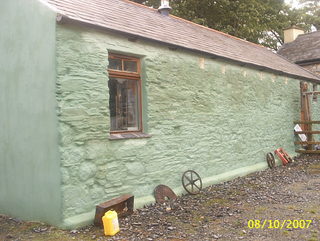 Another view.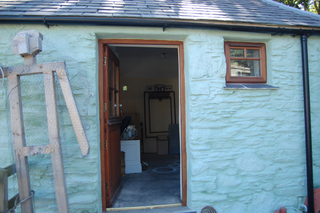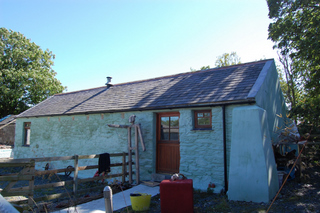 View of Stage 1 and Stage 2.
Interior lime plastered with natural pigment.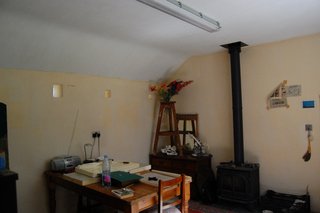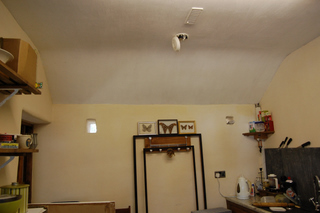 Lime plastered ceiling.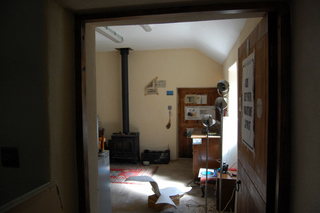 Through the doorway.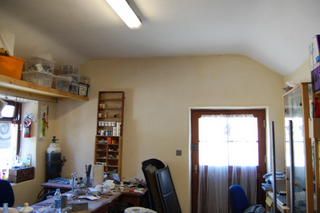 Studio.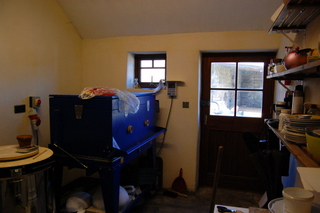 Studio.