Regaby
Hacking off years of masonry paint.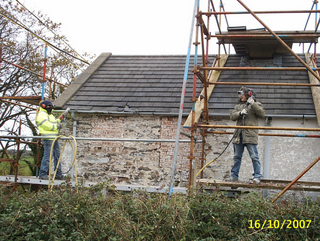 Needle-gunning old masonry paint.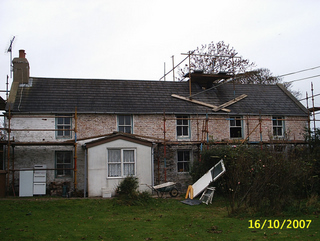 Removal of old material almost finished.
Brick work revealed on first floor extension of Manx stone cottage.
Needle-gunned Gable-end.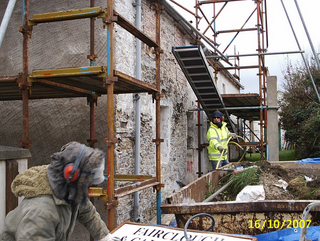 Starting lime rendering .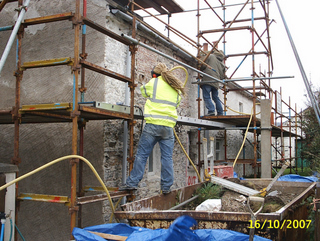 Continuing round with lime render.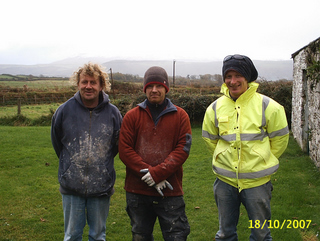 Mark, Paul and Bailey.
Damping the new lime render.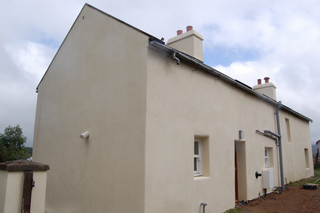 Lime rendered and painted with silicate.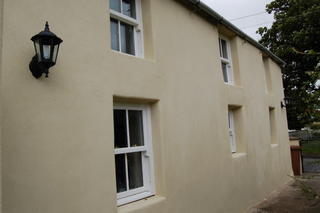 Closer view.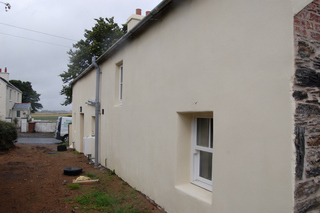 Side view.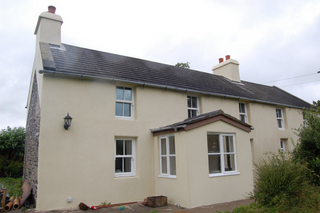 View of house all finished.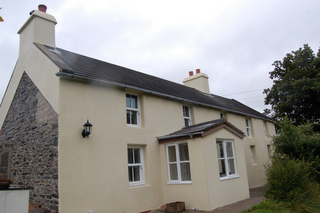 Gable end original slatestone of Manx cottage.
View of finished job.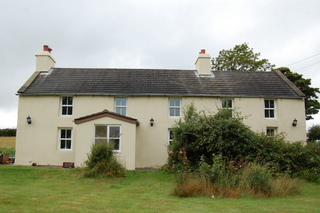 Front view.